Ding a simple, beautiful, smart doorbell that allows you to talk with the person at your door from wherever you are in the world. Whether you're out of earshot in the garden or busy at work but expecting a delivery, you'll never miss any visitors at your front door again!
Our smart doorbell is made up of three parts, a subtle doorbell button that sits near your door, an elegant doorbell chime that sits in the home and a free app for your smartphone.
When a visitor presses the button, the chime rings in your home and also connects to the Ding app on your smartphone, allowing you to talk with the person at your front door from wherever you are in the world.
Ding was an idea that we had in the back of our minds for a long time – to design a doorbell that suited contemporary homes.
We entered the idea for the Design Council Spark fund and were accepted! Over the following 4 months we set about defining exactly what Ding was and how we were going to make it. We went through dozens of prototypes to see what worked, found out what people liked and tested the user experience in the real world.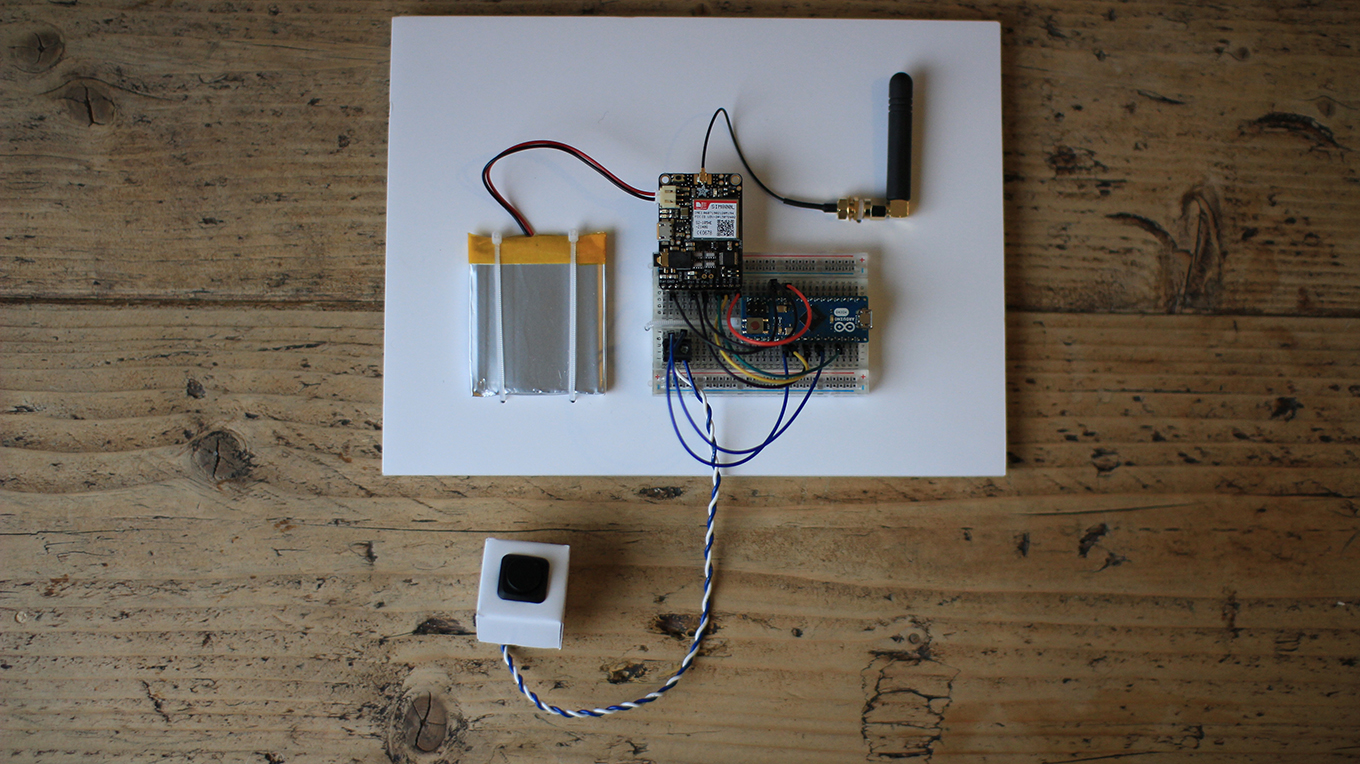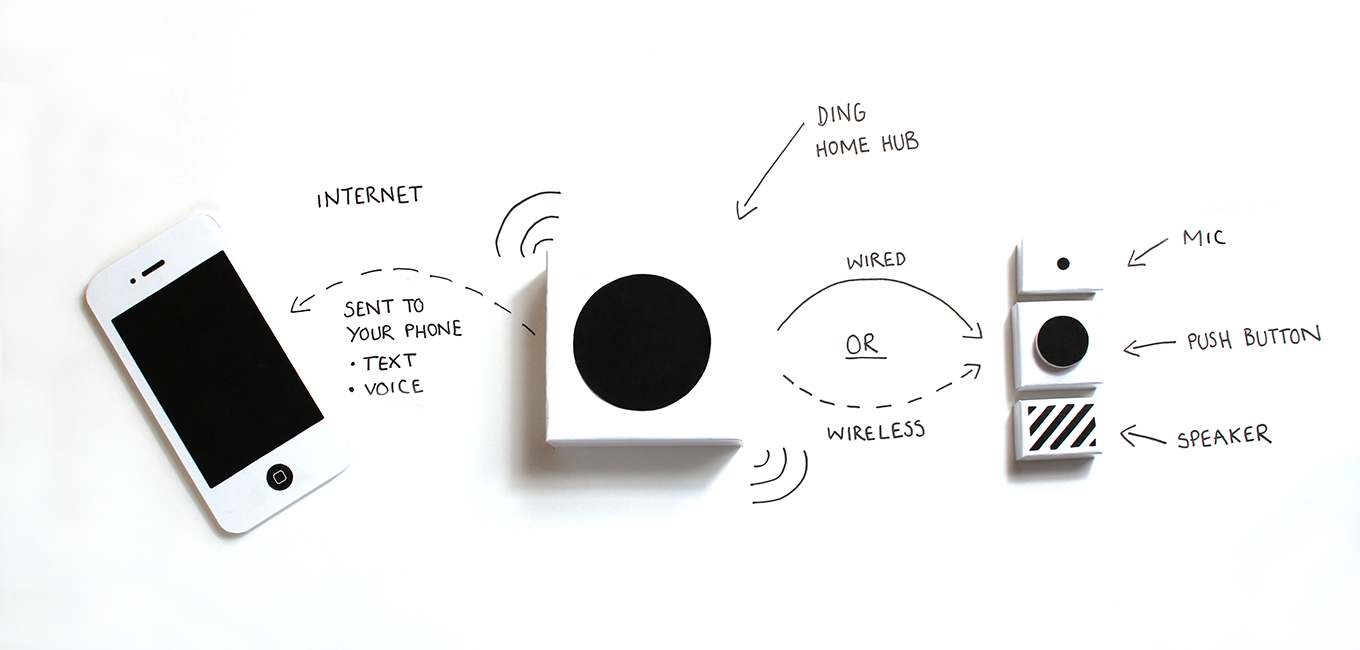 The Design Council saw promise in our idea, awarding us with funding and named us their most innovative product. We used this funding to further develop Ding with award winning product designers at Map Project Office.
With Map we focused on making Ding simple and beautiful, considering what would make a good button, where the chime would live in the home and how to make it suit modern homes. There were lots of prototypes!

We entered another accelerator called JLAB. This gave us the opportunity to work with leading UK retailer John Lewis. Here we've received amazing insight into the retail world and are still working with their buying team to launch Ding.
To make sure we're getting it right we've been constantly getting feedback. Talking to early adopters at The Gadget Show Live, Kickstarter super backers at London Design Festival and meeting with interior design bloggers.
You can now Pre-order you own Ding! And follow our progress at www.dingproducts.com
With special thanks for all your support to Matt Webb, Johnathan Marsh, Katrina Mills, John Vary, Alexandra Deschamps-Sonsino, Common Works, Map Project Office, Paved with Gold, James McKay, Samuel Stokes, Peter Thomas, Simon Frost, Nick Ryan, Lawrence Archard, Neil Guilder, Charlie Fuller, Clive Grinyer, David Mercer, Tom Armitage, pd-m International, Richard Hall, Theo Michell, Oliver Michell, Brid Carr, Helen & Jackson Palmer, Carly Watts, Emma Berry, Ben Di Giovane, Dan Pomlett, Steve Parker, Kim O'Neil, Tim Brooke, Fiona Campbell...and to everyone else who has supported and given us advice along the way.